A Complete Guide to How a Home Loan Works in Nepal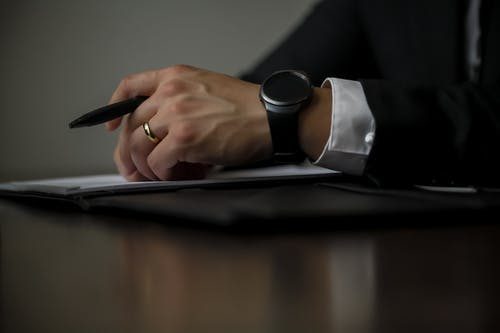 After one of our previous articles on the top home loans in Nepal, we have had many inquiries regarding how home loans work in Nepal. So, today we look into depth and explain how you can take a home loan in Nepal, and what the banks consider before giving you one.
First, What Can You Do with Home Loan?
Home Loan, also commonly known as a mortgage, is a type of loan that a bank or a financial house provides to people so that they can buy land, house, or renovate or construct a building. To get a loan, you need to fulfill some requirements, and if in case you can't pay it back, the bank will be liable to take your property for which you use the loan.
Who Can Get Home Loan in Nepal?
Working individuals and corporate houses (companies) with the intent to buy or invest in Real Estate can apply for Home Loan in Nepal.
What is the Process of Taking a Home Loan in Nepal?
First, you choose the right bank and the loan plan for your needs. Then, you approach them and tell them about your requirements.
The bank will send a representative (property valuator) to your location (house or land location) to verify its current price and the expected growth rate.
After that, you need to prove that you are financially stable and pay some amount upfront. The money that you need to pay depends on the amount of loan that you want to take.  Also, the bank will seek assurance from you that you will buy the real estate with the money and do nothing else with it.
When it is all done, you will receive the loan. You will need to pay the Equated Monthly Installment (EMI) afterward.
Will the Banks Pay All the Money for Your Real Estate Purchase?
Well, no. In most cases, banks cover a fixed percentage of your construction or land purchase. Some could cover 20% of your cost while some could go up to 80% or even 100% (for example, Nabil bank can finance 100% of your construction, only if you already have the land and its value is very high).
Please contact the bank and understand how much loan percentage they provide. On the other hand, you can also check one of our previous articles, the top 10 home loans in Nepal where we have useful links and resources.
Remember, a mortgage not to make you a house, but it is to 'help' and 'support' you to make a house if you don't already have enough cash on hand.
Requirements for Home Loan in Nepal
This is where many people get confused.
You see, the requirements are not very difficult to understand. A bank just wants to make sure of two things:
That the person who takes the loan can legally pay it back. Remember, we said 'legally.' You should have a valid income stream.
If in case, the guarantor can't pay the loan back in time, the bank will be able to get repercussions by acquiring the asset and selling it.
A mortgage is a two-way risk for both the borrower and the lender. So, you can expect the financial institution to be very careful while assessing your application.
Having said that, here are some terms that most banks require. They can vary on different financial institutions:
Personal and Corporate
The applicant is a self-sufficient person having an identifiable source of income and the documentary evidence of it.
Corporate employees might need to show their salary slips to verify their monthly income is what they say to be.
Self-employed individuals, business owners, and corporate houses will need to present their income records of the past few years. Also, they will need to convince the bank that their business is going to be viable and profitable at least until they pay the loan.
In most of the banks, the burrower's uncommitted income should be more than 25% of the EMI. This means that even after paying the EMI, you should be able to comfortably live with the remaining money you have.
In the case of personal applicants, the person should be at least 18 years old. On the other hand, for older citizens, the bank might require them to be able to pay their mortgage within 60 years of their service.
Some financial institutions might also ask for the finance and salary of your family members.
For corporate houses, they will need to be in operation for at least two or more years. The bank will ask them their income reports.
Requirements for the Construction or Land
As said before, banks also want to make sure that they can later sell the property if the lender is unable to do their dues. Depending on the banks, here are the requirements:
The construction site or the land should be away from high extension lines.
There should be 8 (or more) feet wide road in front of the location.
The bank will unofficially make sure that there won't be any government construction on the land in the coming future.
You see, most of these requirements are objective. You will have a better chance of getting the loan if you buy land in a 'promising place' where the real estate price is set to increase in the coming days.
There can be more terms depending on the bank you wish to take a loan from. Otherwise, most of them revolve around this.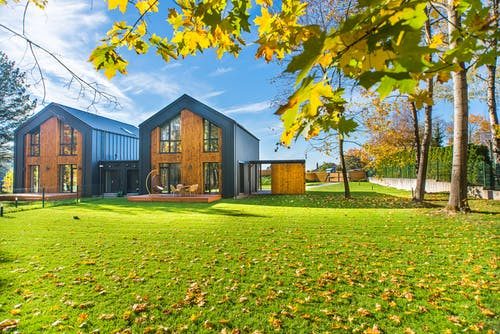 Tenure of a Home Loan in Nepal
This again depends on the financial institutions. Most of them are between 15 to 20 years while some banks like NIC Asia can provide tenure up to 50 years.
However, remember that more the tenure, more the interest.
What are the Pricing Limits?
This again depends on the bank.
Even if Banks talk about loan amounts a lot, most of them are willing to go on a case by case basis. In most of the cases, the loan is between Rs. 20 lakhs to Rs. 1.5 crore, and more if you have a good income stream and the bank feels that the property is worth to invest in.
Documents that You Will Need
Please ask for your bank for the documents it requires. You can expect to submit these paperwork along with your application:
Passport size photo of applicants/guarantor
Copy of citizenship of borrower
Copy of Land ownership document (Lal Purja)
Copy of Transfer deed (Rajinama)
Building construction approval from Municipality/VDC along with drawing plans
BluePrint of Land
Char Killa.
Land revenue Tax Receipt (Malpot receipt)
A building completion certificate from Municipality/VDC if you want to purchase a house.
Salary people should present documents such as salary letters, audits, etc.
Companies should show their company registration certificate along with PAN. Also, their recent financial performances will be analyzed. They also need to show a plan of what they wish to do after purchasing the real estate.
Map of the location.
Well, this was it for the process of home loans in Nepal. As always, you can contact us if you have any confusion or inquiries regarding it.
Also, you can visit our website to see some hottest property sales in Nepal. We have houses and land for sale and rent in different parts of the country.