Buying a Home vs Apartment in Nepal: Which is the Best Option?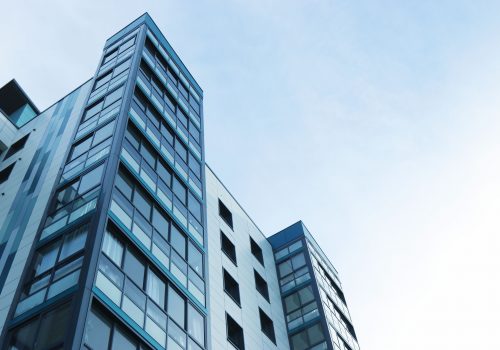 Home vs. Apartment in Nepal. Which one is better? This question has been surfacing a lot these days with increasingly more apartment buildings being constructed in the nation.
Moreover, as the trend of the apartment has kicked off very recently, some people aren't very clear about how living in an apartment works.
To help with that, we present a comparison of homes and apartments in Nepal.
First Question: Do You Rent an Apartment or do You Buy It?
You see, in common terms, an apartment is something that a company owns and gives out for rent. On the other hand, a condominium is an apartment that the owner sells in units.
In Nepal, we refer to both condominiums and apartments as an apartment.
Thus, you do can both in our country. You can buy and rent. In case you buy it, you will own the flat and have the rights to it as a homeowner would have on a home. Remember, other flats and the land will not be your property.
Moreover, some apartments are out on rent. They are generally more expensive than flats on a personal residence.
We added the above question because many of our readers have asked us the same. Now, let us start the comparison between home vs. apartment in Nepal.
Building/ Buying Cost: Buying a Home is more Expensive
Various factors affect the cost. Anyway, for a specific place, buying an apartment is generally less expensive than a house.
This is because you don't need to pay for the land, which is one of the most expensive things while constructing a house. Anyway, for the construction only (the flat excluding the land), the apartment costs more. You see, an apartment is a commercial space, and most companies offer fully furnished apartments in Kathmandu and other places, which increases the price.
Don't forget the first sentence. You can't expect an apartment in Kathmandu or the heart of other cities to be less expensive than the house you recently built in the countryside.
Living Cost: Living in an Apartment in Nepal is Generally More Expensive
This is why some people prefer a house than an apartment. Living costs in an apartment are generally higher than in a house.
It is because apartments have a lot of facilities like security, swimming pools, groceries, etc. Residents in most apartments have to pay for them every month.
Remember, we are saying 'generally' and not in every case. For example, if you are living in housing with the amenities available in an apartment or have your own security personnel, you will pay the same. Also, some apartments can provide some facilities for free or for a meager cost.
Amenities: Apartments Have More of Those
Apartments are commercial buildings and thus, there are a lot of facilities. As talked about before, there can be swimming pools, gyms, parks, theatres, café and more. Also, apartments tend to have a more managed system for garbage, water, etc.
The good thing is that you can complain to the management if you are not satisfied with any of the above things, and they will take care of that for you.
On the other hand, in a house, you will be liable for all the basic and additional facilities. Say electricity. It is your duty to buy lines and extend the pillars. The same goes for water and other stuff.
Thus, let us say, you might be more comfortable in an apartment than in a house.

Maintenance: You Will Need to Maintain a House More Often
This is another thing to consider while comparing houses and apartments in Nepal.
If you own an apartment, you will only be liable for the basic care and the maintenance of your own flat. You don't have to worry about the stairs, verandas, gardens, etc.
In the case of a house, you will need to pay for everything that breaks or needs a repair. This can include pipes, paint, doors, kitchen areas, windows, and many more.
Freedom and Privacy: Building a House in Nepal is the Winner in this Case
This is where a house weighs over an apartment. An apartment can't give you the same level of freedom as in your own home.
In surveys across the world, privacy is the main reason people don't buy an apartment and look for a single-family home.
Even if the flat is yours, you will be sharing walls with other families. They can tell you to put the speaker's noise down or complain about you to the management if you are making disturbances in any way.
You would be freer inside your house compound; for example, you could build a vegetable farm for yourself. That can't happen in an apartment.
Also, you don't own the land or anything, so you can't make the decisions for the building. If the exterior paints or the basement marbles are not of your choice, you will have to bear with it or request the landlord to make the changes.
This becomes an issue if you don't yet have a family. In the future, if you have kids and are out of the area, you can't do a lot in an apartment building rather than looking for more flat or selling it. In the case of a home, you can add stories.
Investment: House is the Better Investment
Again, a house is a better investment than an apartment. You can let out flat for rent, and later, sell the house as well.
You can do that in the case of an apartment too, but finding tenants after buying a flat in an apartment will be more difficult because people will directly look for apartments that were meant for renting in the first place.
Also, even if you can sell your space in later times, you don't get as much money as in a house. This is because you will not own the land, and the price of land increases more than of a home.
Flexibility: Apartment Wins This
Once you own a home in a certain locality, you will be a part of it. You will be used to place a lot, and it will be difficult for you to move if you have to.
But in an apartment, you can easily move if your job or other circumstances require you to relocate. You won't have a lot to think about like you would have to if you had your own home.
So, at any time, an apartment is always the best option for those who are frequently on the move.
Location: Apartments are in the City Centers Close to Facilities
The winner in the case of location depends on how you see it. You see, apartments tend to be available in more urban areas and city-centers while houses are mostly sub-urban.
Apartments are located in the places close to facilities like transport, hospitals, and office areas. In the case of a house, you can't build one in the city unless you have a lot of money. This reason is more significant in Nepal because of the pricing inconsistencies and the large difference in property prices in the city center and other areas.
The pro regarding the location about a house is that you get more freedom of where you want to build it. You can look for land in a quiet environment if that is what you want. This also gives you better control of the budget, as you can look for places where your pocket allows you to be in.
Conclusion: It Depends on You
House vs. apartment comparison in Nepal is one of those battles which depend on the judge, with the judge being you. If you are a little short on budget to build and are looking for easier access to amenities, choose an apartment. Anyway, remember that even if you are buying and not renting, you can have a lot of costs that you wouldn't have in case of a house.
If you have money and are thinking of the future (investments and family), buying your own home is the way to go. You will have more freedom and privacy.
So, House vs. Apartment in Nepal. What is your pick? You can share your views on this and also contact us if you have any confusion. Either way, you can visit our listings for an apartment for sale in Nepal, sasto flat for rent in Kathmandu and other parts of Nepal. We also have houses and land for sale and rent in Nepal.