How to Actually Afford to Buy a House in Nepal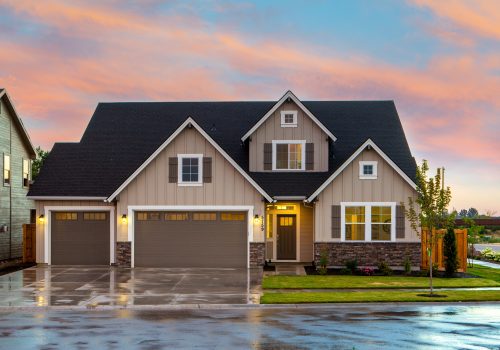 Home prices are soaring. According to the Nepal Land and Housing Association, the price of land (this affects homes) has been increasing by 40% to 50% per year in the urban areas. Well, this rate might be a little steady in the coming years, but what we can't deny is that property prices will keep on rising for quite some time in the current trend.
For a better understanding, you can see our article on the reasons for increasing land and house prices in Nepal.
So, with every real estate price coming in lakhs or crores, what can you actually do to be able to build a house in Nepal? To be honest, for some, it might almost seem like an impossible dream. Also, remember that this article isn't a magic wand where we will provide you a genie that will give you a house. We are just sharing some ideas that might work.
Realize that Houses in a City aren't a Short-Term Plan Anymore
The first thing you need to realize is that houses are no longer something everyone can or has to afford in a couple of years. If you are serious about purchasing a home in the city area and don't have money, you need to have a plan for the purpose. This means not only you have to save a decent salary, but learn something about investments. And we are talking about investments that will pay in the long term.
Let us be straightforward. Most of us don't have salaries that even in years will add up to the property prices that we often see on the internet. So, the only thing we can do is learn to invest. This might be stocks, a small business, or a side hustle.
Some people might read the above 'bleh.' Anyway, to tell the truth, at least 90% of people who will afford to buy a house in the city area in the coming ten years will have a business or a successful investment track record of some kind.
This is all to say that don't feel the pressure yet if you already don't have the money. Make a long-term plan (even a decade is fine in the current scenario) and start making moves.
You Can Buy Property Outside the City
For some people, buying a property outside of the city area where the prices are not very high will be the best decision they made in their lives. After all, Nepal is a developing country and once an area starts to urbanize even a little bit, the prices grow extensively high.
See, if you live in Kathmandu, Pokhara or other towns, you don't necessarily need to move to the village. Anyway, if you have enough connections, knowledge, and foresight, you will be able to see lands that you can buy for now that will be worth diamonds in the coming time. You can either rent it, build a structure to do business, or leave it be- that is your decision.
Remember we talked in the previous point about investment plans? This is one of them. Also, you need good confidence; if the circumstances are right, you will be thankful for the small steps you are taking now.
Consider Taking a Home Loan
If you haven't yet, you can read two of our previous articles.
How do Home Loans Work in Nepal?
Anyway, remember that financial institutions don't hand out a mortgage without concrete proof that you will be able to pay them back in the allotted time. This includes them checking your financial documents, salary, and previous loan track records.
On the other hand, if you can afford to pay back the money, home loans are an excellent choice. You see, home loans are starting to trend recently, so banks are bringing attractive schemes to stay in the competition. Thus, if you are making a good amount of money and saving a lot, this might be the best time to take a home loan. It works.
Save Money by Every Means Possible
Rich people stay rich by living like they are poor. On the other hand, poor people stay poor by living like they are rich.' This is a famous quote on the internet.
You can't afford to buy a house in Nepal if you spend more than you save until you are making crores.
Some might say they have a small salary so always saving will not be fruitful anyway. However, the thing is that if you don't learn saving money when you have a little, you probably can't change your ways when you have a lot.
When you are already living modestly when not having a big bank account, it won't be difficult for you to continue it after your investments in the first step pay off.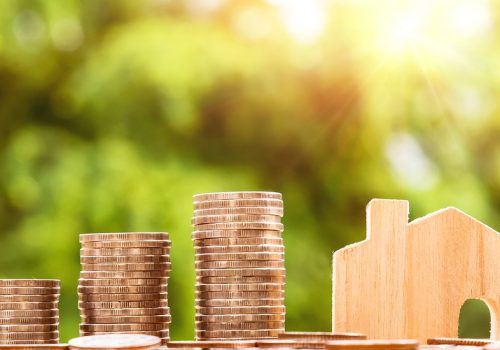 Connect to Good Real Estate Agents
For now, if you can't afford to buy a house in your city, then we recommend you keep following our website. We have postings from all over Nepal, and you can find the idea of house prices in different parts of the country.
Also, having a connection with a registered real estate agent will be helpful when you have some money, but you are not sure if you can afford to buy a house in Nepal. They can give you insights to the costs, and in some cases, can provide you information regarding real estate that is selling at a smaller price than it normally would. For example, the owner going abroad.
Having connections with professionals and knowledgeable people is always helpful. Well, as we have always said, you can contact us if you have any questions regarding real estate in Nepal; we will be glad to help you.
Parting Words- It Sounds Difficult to Afford a House in Nepal, but it is Worth it!
See, we all know it is difficult. Especially for those who don't have a lot of money already, a million rupees family business, or a fortune left by forefathers. But you know what? You will feel the best when you finally do it. Also, it is not at all impossible; for motivation, you look around you- most of the house owners in your locality started with nothing in their pocket.
You can visit our listings to know the price of the house and land in every part of Nepal.