Every Question that You Need to Ask a Construction Company in Nepal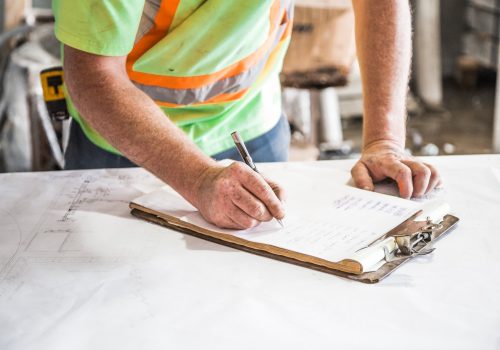 Selecting the right construction firm is one of the most important things to do while building a house. Especially when it comes to Nepal, a house means a lot- most often, the lifetime savings of the owner. With so much significance on the line, having someone wrong to build your house will have serious consequences.
We have heard stories of supposedly earthquake-resistant houses destroyed in a quake easily handled by other buildings. On the other hand, you might have heard people constantly complain about the poor build quality of their estate.
To help avoid these situations, here are every question that you need to ask a construction company in Nepal before hiring them.
First, Have Options
We repeat- never make a decision with the first construction company you come across. Okay, they might have given you the best deal, but you don't know yet before comparing.
Remember, the most essential thing is work quality. Never make a decision based on anything other than that.
We recently had someone share to us how bad their construction had been. They also told us that they chose their construction team because they were 'locals' of the area. They didn't choose the nearby construction company with an extraordinary track record because most of their workforce was from India.
You see, emotions like this are one thing- but you just can't risk anything. Come on, it is your house. You have sacrificed so much gathering the funds to extend the pillars. So, your only option is selecting the best builders that you come across.
Questions to Ask a Construction Company in Nepal
Can I Get the Contact Details of Your Previous Clients or the People You Have Worked with?
This is absolutely necessary. These days, however, some good companies themselves bring a previous client along with them while talking to you. Anyway, this doesn't mean you don't have to contact more house owners.
With each of them, ask about the contractor's surpluses and flaws. That will give you the best idea regarding if you should move on with the work contract.
What's the Most Similar Job You Have Done?
Constructions are different. Some of us might be looking to build a bungalow, while the others are saving money for a commercial building.
They will be great to work with if they have already done what you want them to do. Don't be conned by learners who have nothing to lose.
What is Your Experience Building Homes? How Long Have You Been in the Business?
Don't believe everything they say. You need to see some paperwork like a house construction certificate or a company registration license. Nepalis are good at making stories if you know what we mean.
How Will You Accommodate from Your Address?
The thing is that sometimes, you need to hire a company not located very close to you. This means more time can be wasted, with building professionals having to travel a long way to work. Ask them what's their plan regarding it, and how much time you can expect to lose.
Do You Have a VAT Registration?
It is a simple question, but a very effective one in Nepal. Especially given that many people don't even register a company and start building houses to avoid taxes and other legal obligations.
The VAT threshold in Nepal is Rs.5 Million, equivalent to Rs.50 lakhs. If the firm has been running for some time and still they haven't registered for VAT, this means their annual turnaround rate is less than the above amount. This translates to them not doing a lot of work because 50 lakhs for a real estate company isn't a huge deal in Nepal.
Also, tax registrations show that the building company has a good level of management. This will eventually help in making your work more effective.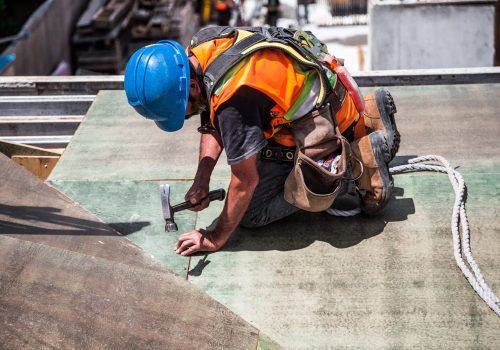 Can You Give Me a Reference about Your Financial Information?
This is another question to ask while choosing a construction company in Nepal. Well, it might seem a little like prying but it is necessary. The company changing its bank accounts very often is a red flag. Beware- Nepal has had cases of construction teams taking money and running away. Also, healthy transaction records mean that management is stable.
Can you Give me a Quotation and Explain Everything on that?
Remember, there is a huge difference between assurance and a quotation. Assurance means verbally telling you that something will cost an estimated amount. The approximations are often inaccurate and most of the time; owners end up paying more than the initial calculations.
A quotation is a different story. The construction company writes it on the paper and it has detailed insights into every expenditure in the process, including the work they need to do, the workforce, equipment, safety, water and power supplies, catering and toilet, estimation of the date of completion, etc.
You can do written contracts afterward, but you only need to work with someone that can confidently provide you all the details of the project.
Does Your Workforce have any Certifications? Are they Skilled Professionals or Trained Workers?
We bet you have already heard the advertisement on the radio. The one regarding the construction workforce having to undergo training to get knowledge regarding building earthquake-resistant houses.
Make sure about this, and also check to see if the construction firm is able to cater to the needs of their employees. This is a good omen, as it shows they care about others rather than only themselves.
How Many Projects Do You Have Right Now?
The thing with bigger construction companies is that they work with a lot of clients at a time. This might create a problem regarding priorities and preferences; you can't be sure they are going to give everyone equal importance. Make sure this is not the case.
Moreover, if they are doing a lot of construction projects, assure they have the workforce for all of them. The thing is that sometimes, companies accept projects even when they don't have enough resources or workforce and put themselves and their clients in trouble.
Do you have Any Kinds of Guarantee or Warranty?
After all, you are putting a lot on the line. Ask them what they have a backing plan if the work doesn't go as promised. This could be an insurance or a written agreement to give you some of your money back.
Anyway, if you don't think you want to force on this, you can decide to pay for insurance yourself.
Moreover, in the worst-case scenario, what if the company liquidates while the work is going on? Who will be responsible? It might seem too far-fetched, but it is always better being safe than sorry.
What is Your Plan about the Security of Your Workers?
This might not seem your concern at first, but it is. This is also the reason you should work with a registered company and not with a local team that doesn't have a legal binding or doesn't do tax.
A registered company will have written contracts with their employees regarding potential hazards. Alternatively, some might actually expect the owner to pay when one of their workers gets injured.
Be very sure about your responsibilities and liabilities in such cases.
Also, what about the Security of the Equipment?
This is another question to ask a construction company before hiring them.
You will have to buy equipment or parts while building your home. Will the construction company be liable if they damage something?
For example, say that they break the glass while fitting a window due to bad handling. Will they pay for it, or expect you to cover the costs with an apology.
Can We Start with a Deposit?
Depositing is a safer option for service seekers. You deposit money in chunks depending on how much the work moves forward.
You can first put money in their accounts before the work and keep on depositing for upcoming tasks.
Anyway, some companies can be reluctant about this idea because they have already had their accounts calculated. They have a company to run so they need to make sure they get the money they were promised.
For example, say you put some deposit and they start the construction. At the same time, they declined another project as they are already working with you. It will be their loss if you somehow stop giving them the required money.
So, you need to be responsible.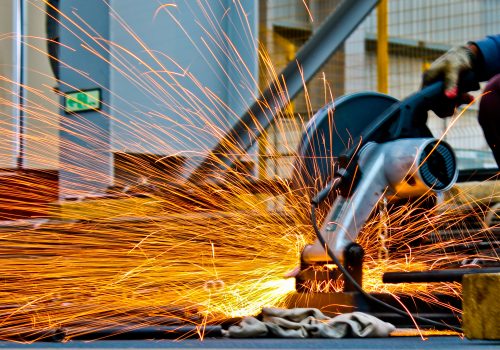 How do you deal with changes?
Ask them if they will be fine if there are some changes to the design or construction from your side. For example, you can decide to have an attached bathroom at the last minute.
Make sure that on your contract, you have included a point that says every additional change will also be going the same written quotation like all the other things on the project.
Final Words- Don't Be Shy to Ask the Above Questions to Your Construction Company in Nepal
Some might feel asking all the above questions to the contractor might be a lot to ask for. No, it is not! Actually, good teams expect you to have these inquiries. They will be glad that you are taking the job seriously, and they will become more co-operative with you.
Well, those were the questions to ask a construction company while building a house in Nepal. As always, you can directly contact us if you have confusion regarding the article or anything real estate. We will be glad to be of your help.
You can check our listings to know about houses and land for sale and rent in Nepal.