Things to Avoid While You Rent a House or an Apartment in Nepal
Getting a house for rent in Nepal is not a hard thing to do, but getting the perfect deal is a tough one. Many landlords in the country are willing to rent out their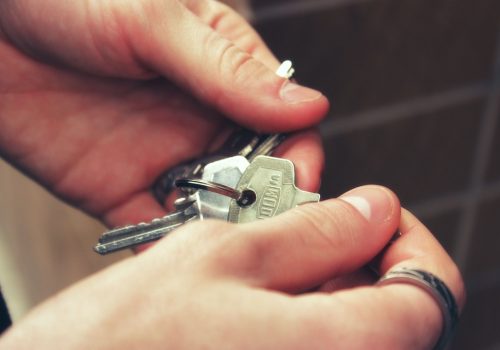 house, room or flats. However, tenants are not interested in all of them, mostly because of the conditions the house owners put.
All in all, finding a reasonable rent in Kathmandu is not as easy as it sounds. Due to this, people get too desperate, so they force themselves to agree on any property that seems nothing more than satisfactory. Well, this is not the best practice, and we discuss some others of the same. Here are some things that you should avoid while you are renting a house or an apartment in Nepal.
See Also: 5 Reasons for Increasing Land and House Price in Kathmandu
Starting to Look for a Rent Only After Moving
This is one thing that you need to avoid, especially if you are moving to a new city or town. Never expect to get a reasonable rent if you are planning to start searching only after you land. You must only load your things when you have a clear idea of which house you are going to go when you reach your new destination.
Not Having an Ideal House In Mind
You won't find anything if you are not sure of what you are looking for. You will need to have an ideal house or rent in your mind. You will need to picture the perfect rental for you, for example, big rooms, open air, and good sunlight, cheap rent, etc. And when looking for rent, you will need to see how near the property is to your idea of perfection.
Seeming too Desperate
There are hundreds of thousands of houses in the major city areas in our country. Alone in Kathmandu, it is estimated that there are more than three lakh houses. This means you are never out of options. If you don't find the present rent deal to be fulfilling, you should wait for another one.
Don't do this. This point connects with the previous one, seeming too desperate. If a house owner wants you to pay rent amount which is too much for the location, you are better off not paying that. Also, the problem with such house owners is that they try to dominate; you never know when they are going to double the rent price.
Not Being Sure about the Facilities and Amenities
Nepal is still a developing country, and thus, there are shortages. For example, water shortage. Be clear of things like these before agreeing to rent.
And another factor is the amenities. Well, if you get a house on rent in Kathmandu valley or rent apartment in Pokhara, Nepal, then you might not really have a problem. The same goes for other city areas. However, in some areas, you might not have places to go for groceries, gyms, restaurants, etc. List out the things you need and agree to rent only after you are sure that the location you are about to move offers every amenity.
Not Signing a Rental Agreement
Signing is a contract isn't a common practice, but as a leading Real Estate Company in Nepal, we say it should be a must. There are many irregularities in the house, flat and room rent in Nepal, and most of them are because two parties are not sure about the agreements. In the contract, you should mention the period, rental price, terms, and conditions, etc.
Well, these were some tips for those willing to rent a house or apartment in Nepal. You can visit our listings if you are eager to Rent House in Kathmandu, Pokhara Lalitpur, Dharan and other parts of Nepal.
Literally, we have a property in almost every part of Nepal. We even have flats and resorts.
You can contact us if you have more confusions regarding real estate in Nepal or our website. We are always willing to help you with our knowledge and expertise.