6 Reasons You Should Only Work with a Registered Real Estate Agent
Ever wished that the real estate broker culture in Nepal was more organized? Like agents not asking ridiculous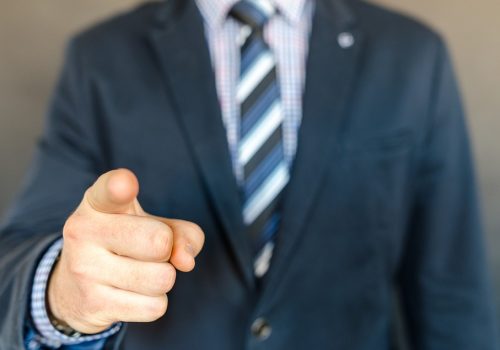 amounts of commissions and no frauds happening regarding land and house buy and sell in Nepal? Many people tell us that they feel insecure about buying property in Nepal, and we don't blame them, because the market is currently unorganized. While others don't even know that there are registered real estate agents in Nepal.
The Government of Nepal, with its initiative to control the negative happenings in the real estate market, has recognized some real estate agents/ agencies. They have been given certificates from the government, and according to the law, people can only work with these agents. And even if the rule isn't followed by a lot, it is a must in today's context. Well, here are some reasons people should only work with a registered real estate agent in Nepal.
First, the Security that Comes Along with the Registration
Registered real estate agents don't do anything that breaches the law, as they need to file their returns and taxes with the government. Also, they only help sell or buy a property after assessing the papers and ensuring everything is okay. So, there will be no frauds.
No High Commissions
Well, real estate agents take commissions; there is no other way around it. But, the difference between registered and unregistered real estate agents is that the registered ones don't take more commission than what the government allows them. So, working with a designated real estate agent is relatively cheaper than the other way around.
Experience and Connections
Selling a property, of course, is not that easy. You will need negotiation skills, connections, knowledge and preservice to make the perfect sale for your real estate.
Guess what- government registered real estate agents are the best bet for you to sell your property. The certificate of recognition they get from the government reflects their expertise and success in the field. They have helped enough people so that even the government believes in them.
Property Evaluation
Contrary to what some people believe, agents do not select prices for sellers or buyers. Agents are only supposed to guide sellers and buyers to the best price.
And this is exactly what government registered real estate agents do. Instead of increasing the prices to fit their commission, they tweak prices to make it fair for both the buyer and seller.
Handling Documents
Legality, in many cases of property buy and sell in Nepal is a huge issue. The sales of many houses and land freeze because of lack of, or wrong documents.
The government registered real estate agents work with attorneys. They have the best real estate lawyers as a part of their team. They will help you look after:
Drafting and Reviewing of Sale and Lease Agreements
Acquisition of Property by Cypriot and foreign nationals
Property Management for non-residents
Real Estate Finance
Examination of title deed
Preparation and administration of commercial real estate closings
Assistance with investment property transactions
Transfers of ownership
Registration of titles with the Land Registry
And all other documents as per the need
The officiality of buying and selling property in Nepal could be very confusing for some. Also, looking after all these papers are impossible for you if you don't have experience in the field of law.
A Managed Market
As you can see, working with a registered real estate agent is not only for you but also for the market.
The Government of Nepal has been doing everything it can to make the real estate manageable in Nepal. Now, it is time for people to understand that, and realize that working with registered real estate agents to buy and sell houses and land isn't only cheaper, but also more ensuring.
Looking to buy property in Nepal? You can visit our listings to buy land or sale from a registered real estate consultancy in Nepal.