Why Using Social Media is the Best Way to Sell House or Land in Nepal
According to a study, there are ninety lakhs Facebook users in Nepal. The second most popular social media platform is Twitter, with more than 23 lakhs Nepalis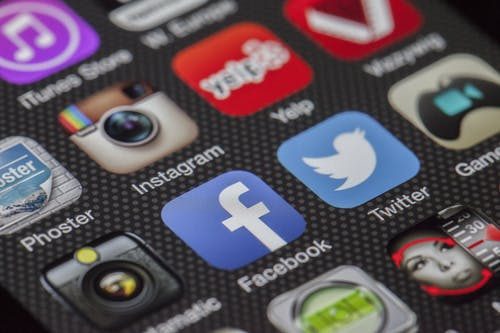 having an account in the site. Also, YouTube, a video sharing platform has more than 38 lakh users from Nepal.
The number of social media users in Nepal is inspiring for those willing to sell their product or service most conveniently. The same goes for those who are eager to make a sale on their land or house. This is exactly what we, Nepal Real Estate Solutions Private Limited make use of while selling a property in Nepal, and it is what you should do as well. Here are some reasons why using social media is the best way for you to sell land and house in Nepal.
See also: How to Prepare a House for Sale in Nepal Checklist
Tips for Selling Your House Quickly Online in the Best Price
The Reach that You Get
Here is the idea. The potential buyer of your land or house has a Facebook or a Twitter account. We have already talked about the numbers in the first paragraph of this article. When you post an advertisement on Facebook and Twitter and promote it a little bit, thousands of people will see your house. And among them, even if you can get at least three people genuinely interested in your deal then congratulations, your home or land just got sold.
Ease of Communication
Internet merely is the simpler version of the real world. For example, say that you want to sell your land. If you don't have social media, what would you do? You would print fliers of your property, paste it in walls, make thousands of phone calls, use the press, etc. Well, those methods could be useful, but they take a lot of time and effort. But with a social media platform, you can do every above thing without doing them. Your facebook status about your House being on sale is an advertisement, making sponsored post means printing fliers, and instead of phone calls that take money, you can easily chat over messages.
Easy for Recommendation
Social Media have a lot of users because accessing them is straightforward. You can use it to your advantage.
Say that you post a property. There is a person who isn't interested in it, but he/she knows another interested person. Then, they will tell the other person about you. Believe us, as a real estate solution in Nepal which has made hundreds of sales; we assure you that it works. Getting people talking about your property is the secret of selling it in the shortest time possible, and social media lets you do that.
Less Cost
Social media marketing for your property isn't as expensive as doing it in the traditional way. You don't need to pay for fliers, phone calls, and you will also save yourself from the huge costs of your local real estate agent.
Of course, you will need to take help from a social media marketer (in this case a registered real estate agency), but doing that is pretty cheap. All you need to pay is some hundred rupees for sponsored posts on Facebook or Twitter, and a videographer or a photographer for taking and editing photos and videos. And on top of that, companies such as ours provide these services in packages so that our clients pay the lowest amount they can think of.
Those were the reasons why using social media is the best way to sell land or house in Nepal. Are you looking to sell your property most quickly in Nepal? Why not make a listing in your website? You will have thousands of people going through it. Also, you can contact us if you want help to sell your Nepal property in social media. We will help you by posting on our Facebook page which has tens of thousands of followers.